Chip Zdarsky Just The Tips Book Launch Event At The Toronto Reference Library, Pop-Up Shop 12/3/14

Chip Zdarsky Meeting With Fans and Signing Copies of Just The Tips & Other Zdarsky Works


Chip Zdarsky At the Just The Tips Launch Party At The Pop-Up Store @ The Toronto Reference Library

Chip Zdarsky's Monster Cops #4, Signed by Chip Zdarsky at the Toronto Reference Library, Just The Tips Event

Chip Zdarsky & Fans Chat and Get Signatures on copies of Just The Tips, Sex Criminals & Other Works by CZ

Chip Zdarsky CGC SS, monster cops #4 cgc ss 9.0, signed & sketch by chip zdarsky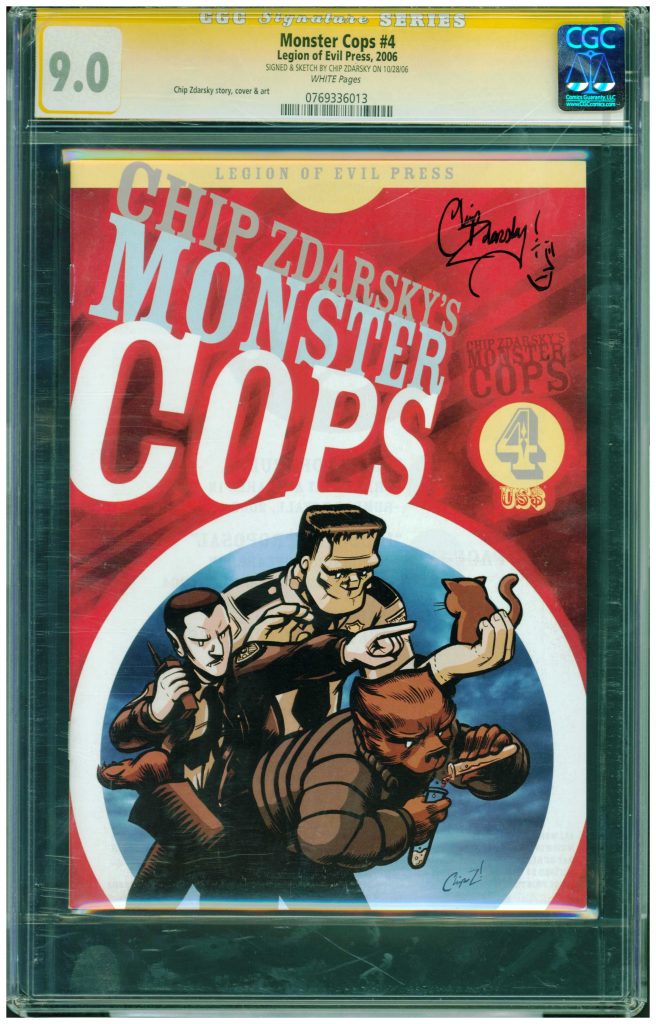 Chip Zdarsky Signing For Fans & Chatting

Chip Zdarsky, Artist, Meeting With Fans @ Just The Tips Book Launch Event

Just The Tips, Signed by Chip Zdarsky at the Toronto Reference Library, Image Comics Mini-Book

Just The Tips Book Signed & Sketched By Chip Zdarsky, Legend, Artist, Kind Gentle Soul

Just The Tips Sketch by Chip
Chip & His Fans @ Just The Tips Book Launch Event In Toronto

Just The Tips, Signed & Skeched by Chip Zdarsky at the Toronto Reference Libarary Book Launch Event

Sex Criminals #6 Signed by Chip Zdarsky at the Toronto Reference Library Just The Tips Book Launch Event

Sex Criminals #6 Signed by Artist Chip Z @ Just The Tips Book Launch Event

Chip Zdarsky, The Man, The Artist, The Legend

Sex Criminals #8 Signed by Chip Zdarsky at the Toronto Reference Library Just The Tips Book Launch Event

Sex Criminals #8 Signed by Chip Zdarsky @ Just The Tips Book Launch

Chip Zdarsky YouTube Video
Chip Zdarsky & Fan,  Michael Piaskoski, Having Some Fun Taking Oddball Pictures Together

Chip Zdarsky & Dave Ross, Two Great Artists Having Some Fun at the Just The Tips Book Launch Event

Two Great Friends & Colleagues: Chip Zdarsky & Dave Ross, Comic Artist Legends

Chip Zdarsky's Prison Funnies #3, Signed by Chip Zdarsky at the Toronto Reference Library, Just The Tips Event

Chip Zdarsky & Fan Chatting & Hanging Out At Just The Tips Book Launch Event at Toronto Ref Library 14

Chip Zdarsky Having Some Fun Taking Pics With Fan, ARochon, CGC Comics Blog Admin

Chip is touched with a celebratory joke cake for the release and launch of his new book, Just The Tips.

Chip Zdarsky Receives a Gift from Matt Fraction, Writer of JTPs, Via Prioxy, Chip Is Touched and Feels the Warmth

Do not dare Chip to do anything!  Well, in fact, you don't even have to dare Chip, he will just surprise always Lol

Chip Hanging Out With His Fans, Chatting, Joking Around & Having A Great Time

Chip Zdarsky SIgning Copies of Just The TIps on Release Date at the Toronto Reference Libarary, Pop-Up Store

Chip Zdarsky Howard The Duck Sketch Cover On Guardians 3000 #001 Variant White Cover, Completed @ Event

Chip Zdarsky Working on Howard The Duck Sketch Cover for CGC Comics Blog,com & Admin ARochon

Thank you for this out of this world & excellent Howard The Duck Sketch at the end of the event Chip!!!


Chip Zdarsky Banner, Chip Zdarsky Is CGC Graded 3.5, ("There are no refunds") Chip Zdarsky For President