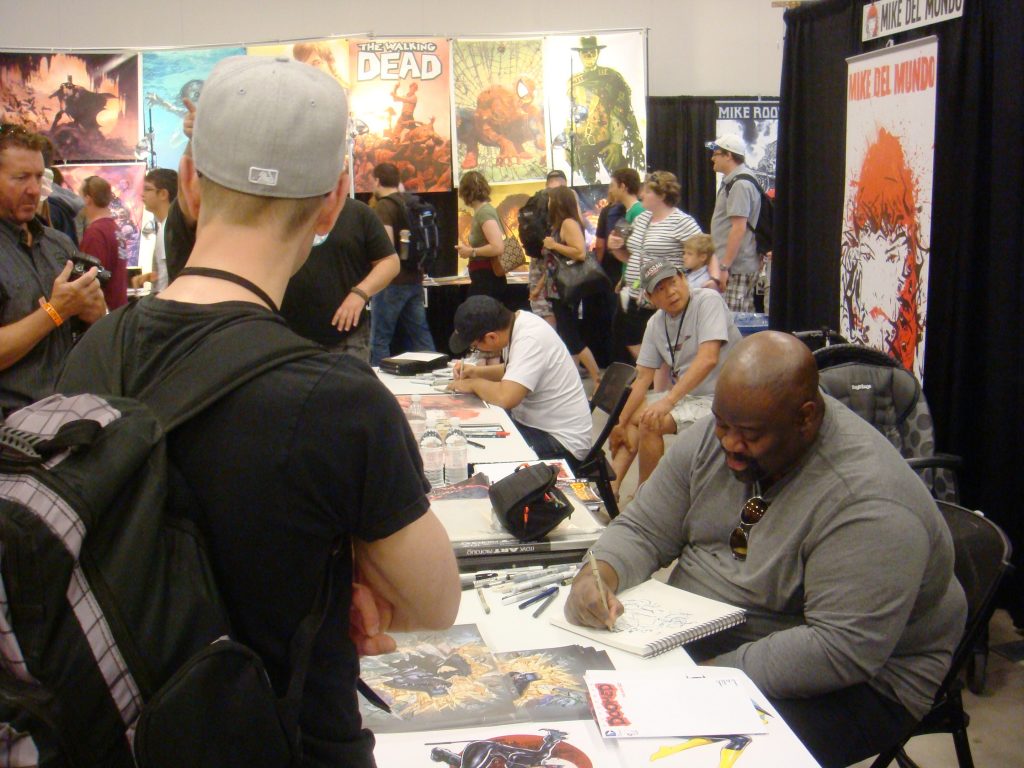 Ken Lashley sigs comics and sketches for fans at the NFCC.  Ken Lashley sketches and chats with fans.  2014

Ken Lashley Fans waiting in line & chilling.   Fans are waiting in lines and chatting about Ken Lashley sketches.
Thanks to Niagara Falls Comic Con for hosting this amazing Comic Book Convention. Niagara Falls Comic Con

Fans in line and waiting for Ken Lashley.  Ken Lashley and fans chatting about current events in comics. NFCC

Ken Lashley is doing his thing at NFCC.  Tons of sketches. ,Tons of fans.  Tons of autographs on his span of works.

Superman Doomed #1 by Ken Lashley Sketch Cover at Niagara Falls Comic Con 2014. Superman Sketch Cover.
Ken Lashley asked me if I wanted the Classic Superman or the New 52, I said I would leave it up to him.

Ken Lashley Superman Sketch Cover at the NFCC , Also Signed by Greg Pak

Ken Lashley CGC, Superman Doomed #1 CGC SS 9.8 Signed by Ken Lashley

Ken Lashley, & Mike Del Mundo , At the Niagara Falls Comic Con. NFCC 2014, Ontario, Canada.NFCC 2014

Zod #1 3D Signed by Ken Lashley, Thanks for the autographs & the sketch Ken & thanks fort the great chat

Thanks to SellingHopf For Sharing the Image of the Ken Lashley CGC SS Sketch Cover Above
Walking Dead 100 Project Trade Paper Back SIgned by Ken Lashley, K Eastman, L Kirk & A. Suydam

Ken Lashley Comics Video #1
Ken Lashley Comics Video #2 & #3