Daniel Witkin, CGC Comics Fan
Brian Chew, CGC Comics Fan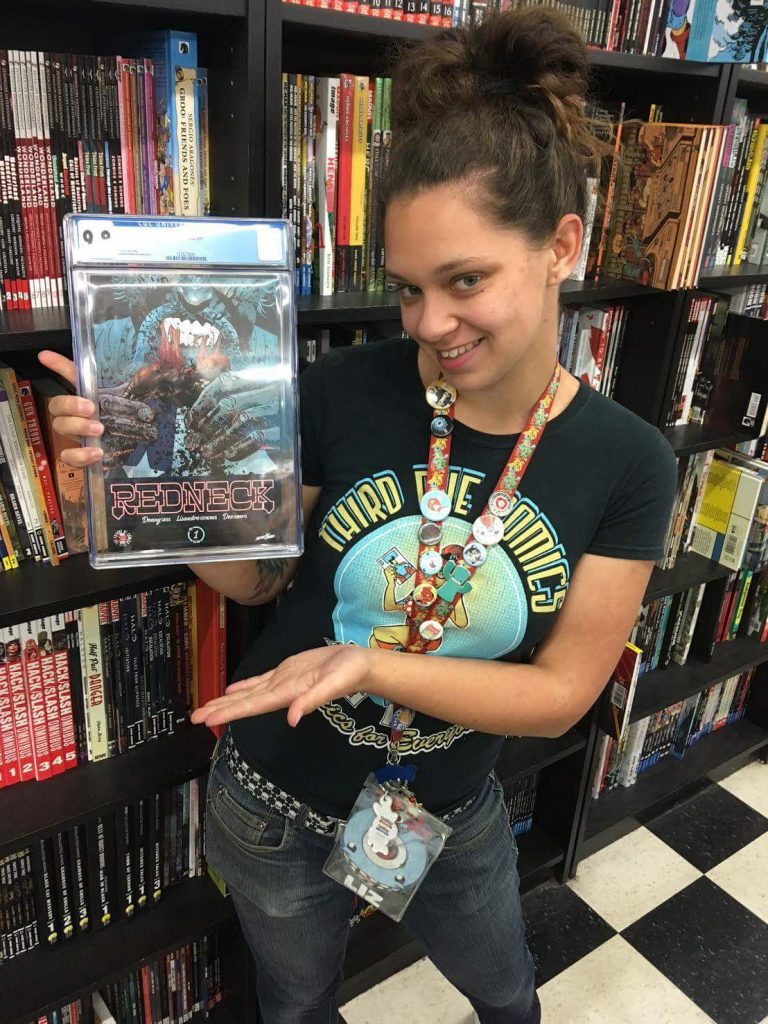 Third Eye Comics, CGC Comics Fans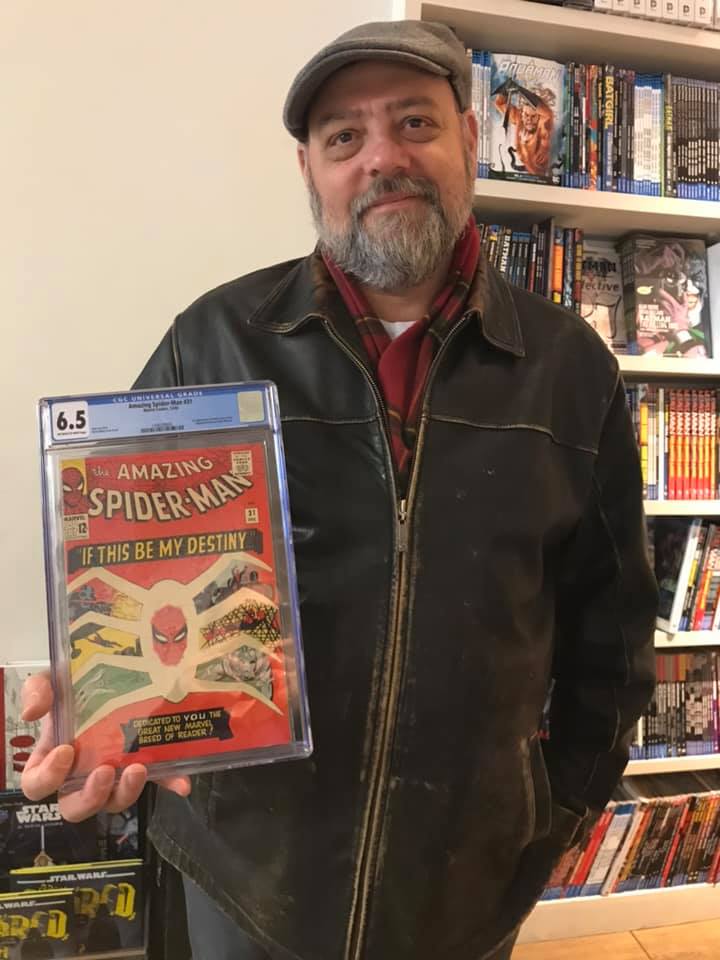 CGC Comics Blog Fan, Joe S. at Paradise Comics Toronto
cgc comics fan andrew krienke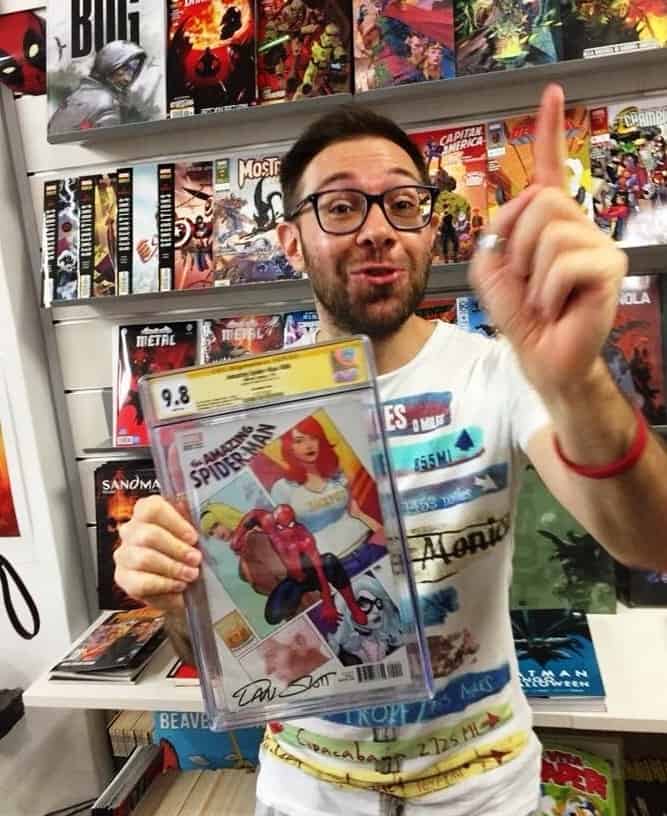 pierluigi testa. cgc comics fan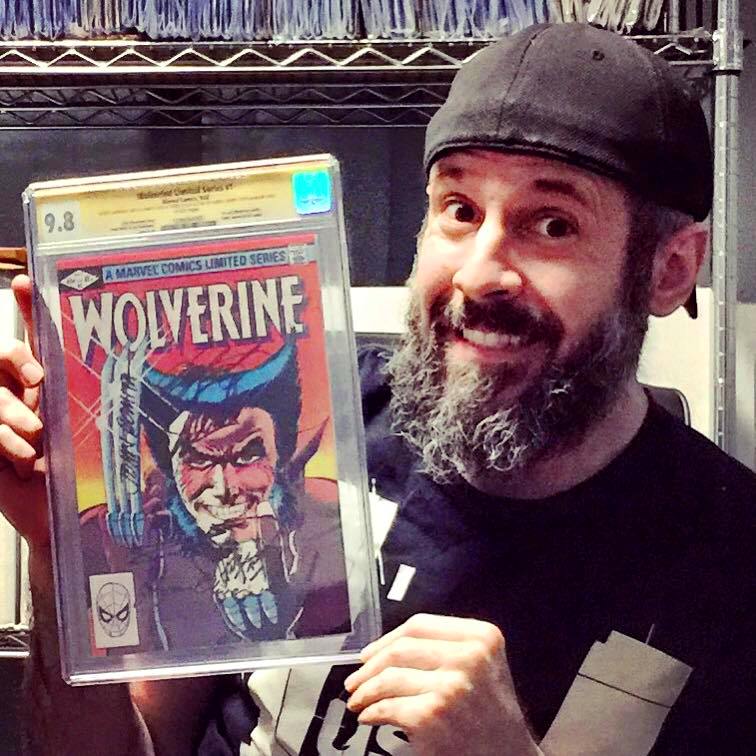 Jim Vykol, CGC Comics Fan
Andrew Rochon. Admin and Blogger of Cgc Comics Blog & Cgc Comics Fans
CGC Comics Fan, Dominic M, Photo at Paradise Comics Toronto
Tony Saylor, CGC Comics Fan, got some gems
CGC COMICS FAN JAIMZ LUCERO @ TOYS IN THE ATTIC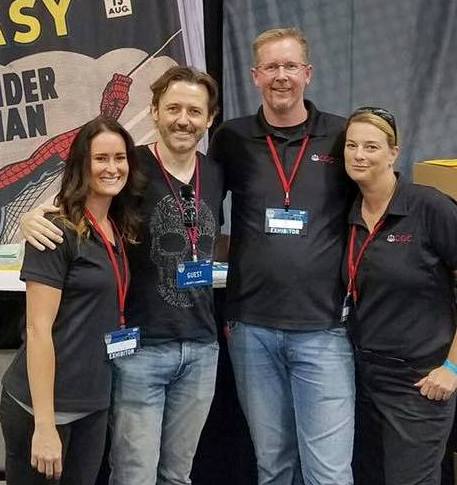 Brittany McManus, CGC Comics and more cgc superstars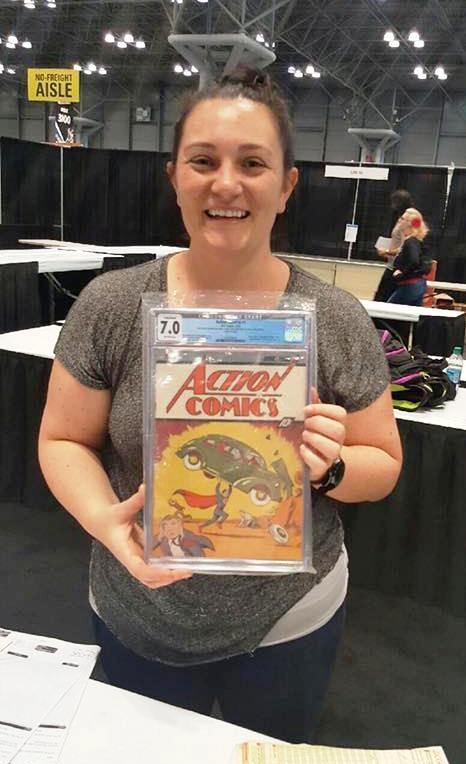 bradley bradley, cgc grader at cgc comics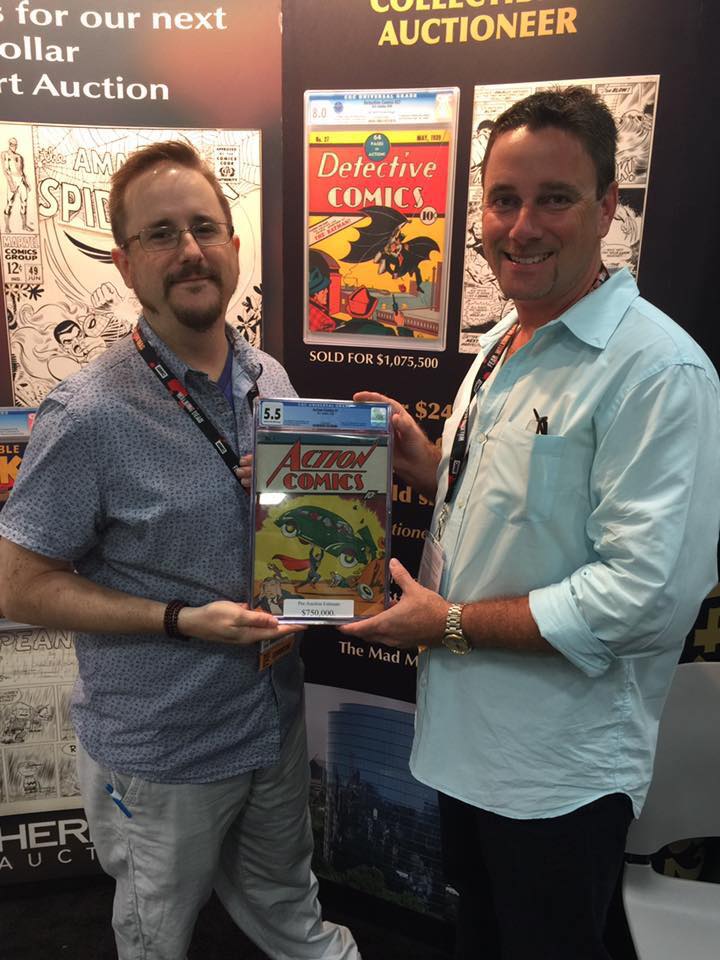 paul litch, on left, cgc comics grader, cgc comics fan
cgc comics ladies by andy jibb

CGC Comics Fan Daniel Partouche at One Stop Comic Shop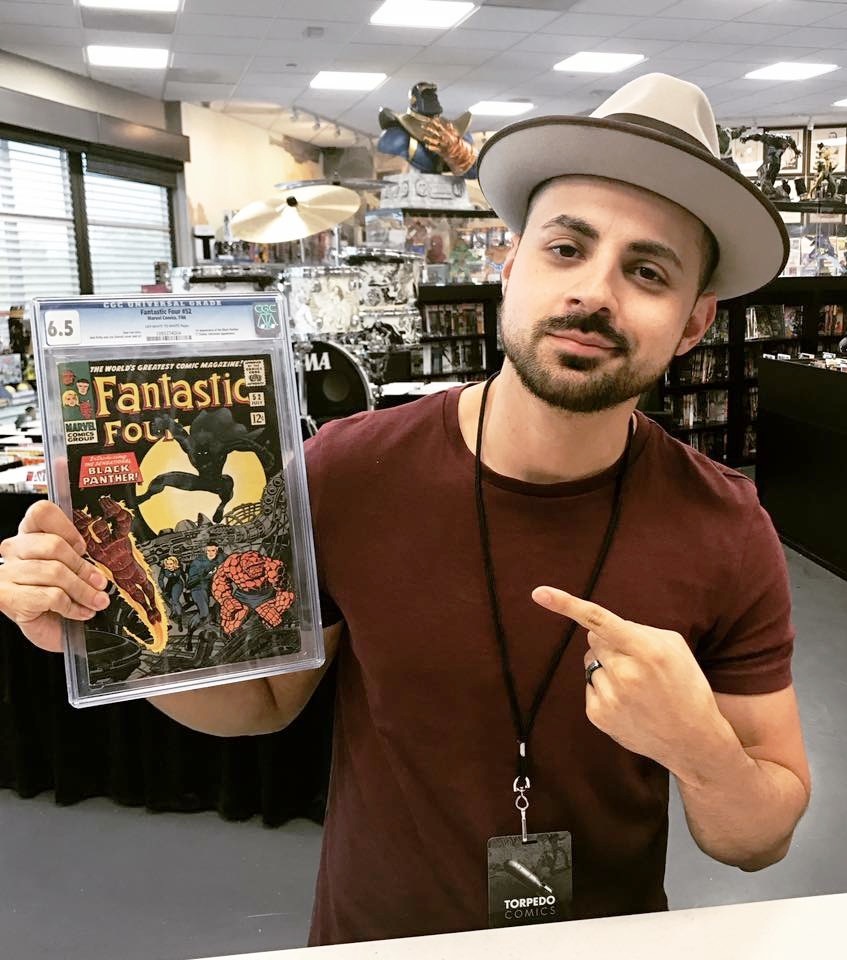 Timothy Randm Salaz, CGC Comics Blog Fan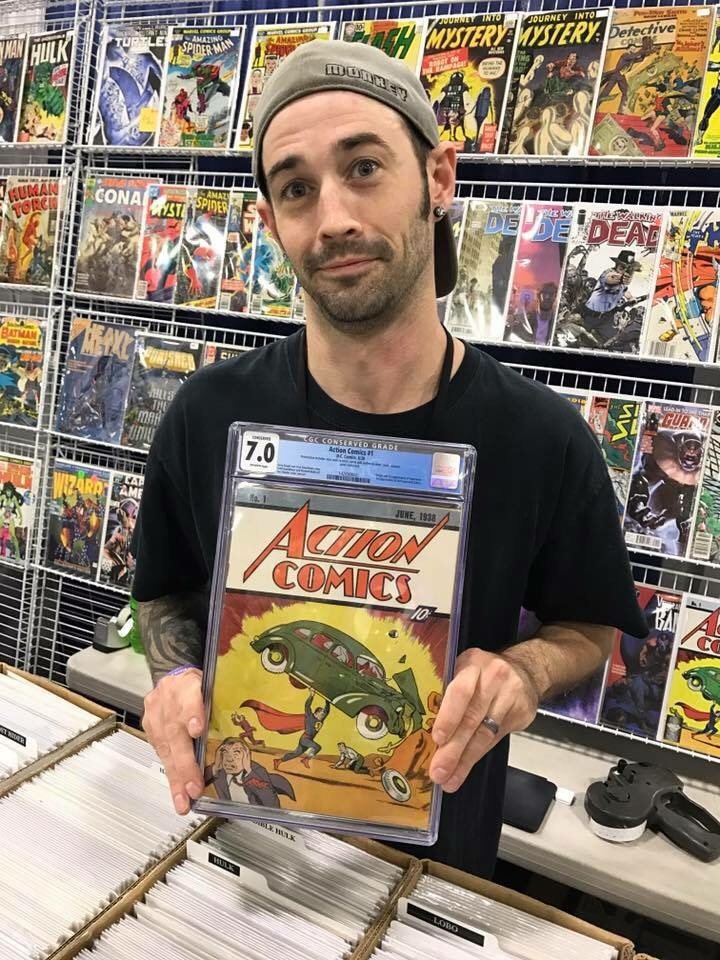 CGC Comics Fans Tray Vanneman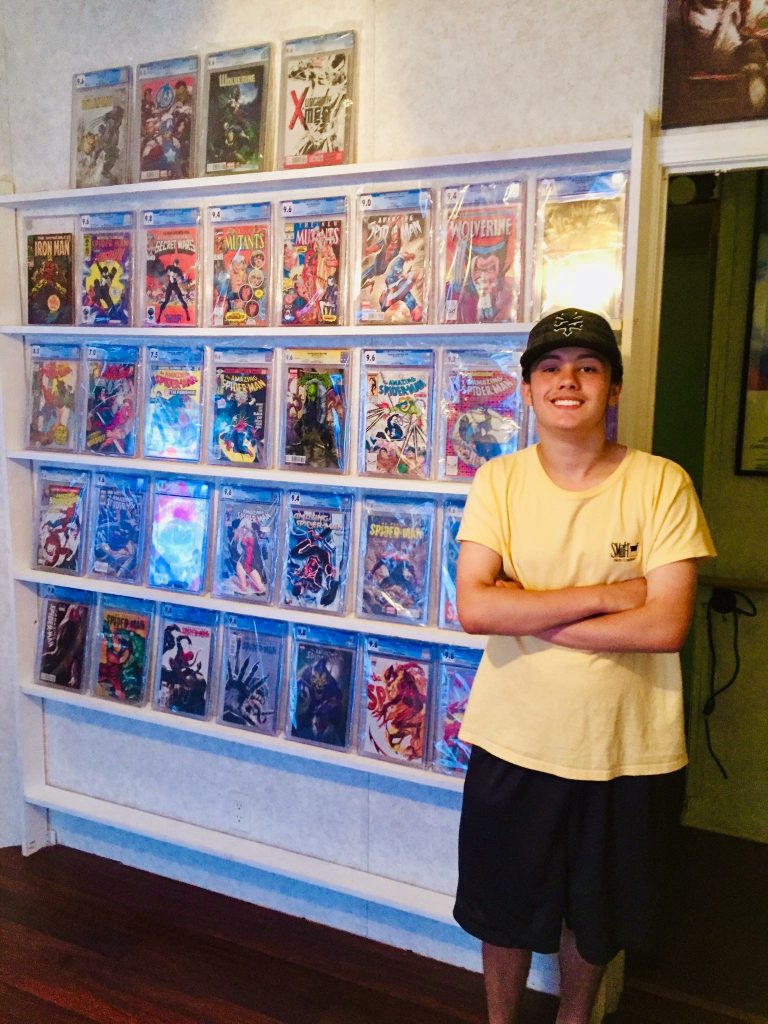 Jeff tessnr, CGC Comics Fan  Wow dude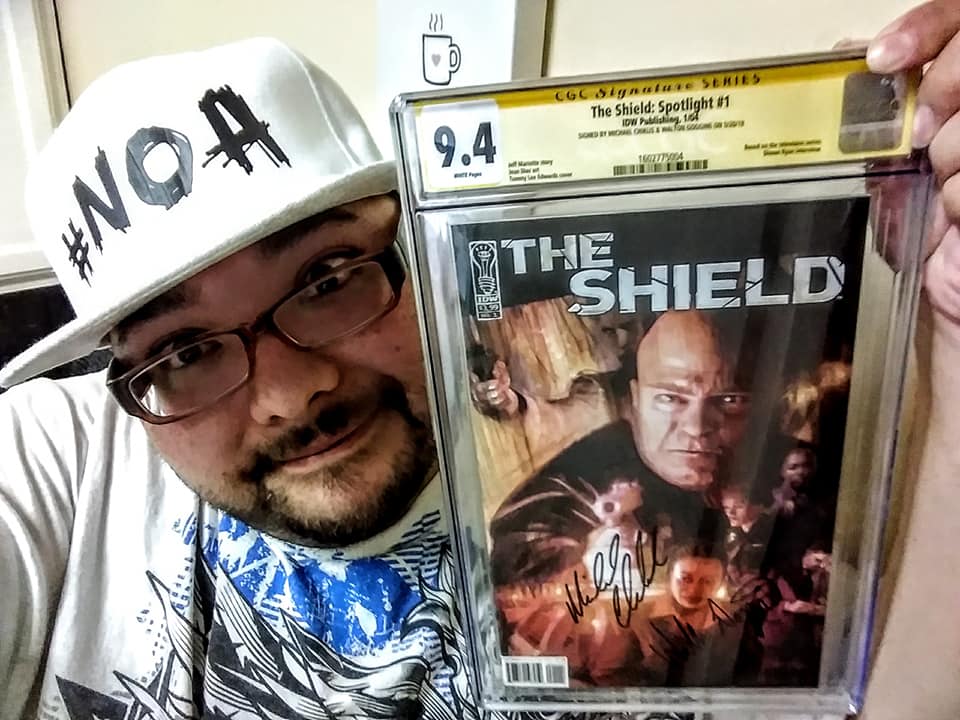 cgc comics fan. cgc comics blog, bob camacho
cgc comics blog fan, erzcel boyd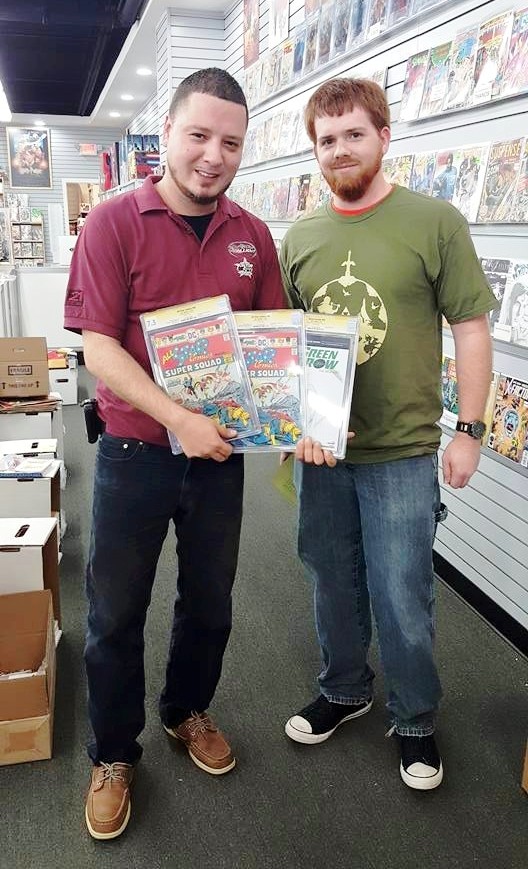 Miguel Cardenas, CGC Comics Fan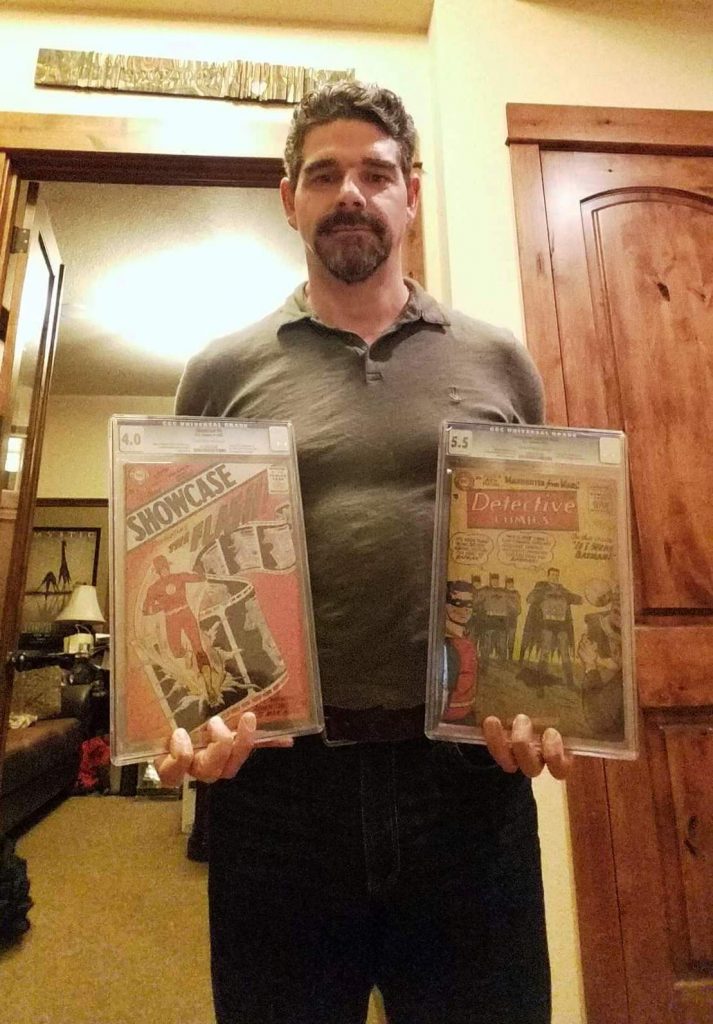 brit wittman, cgc comics fan
cgc comics fan, ron chmeil with legend comic artist JOCK
jared guymess, cgc comics fan at golden age collectables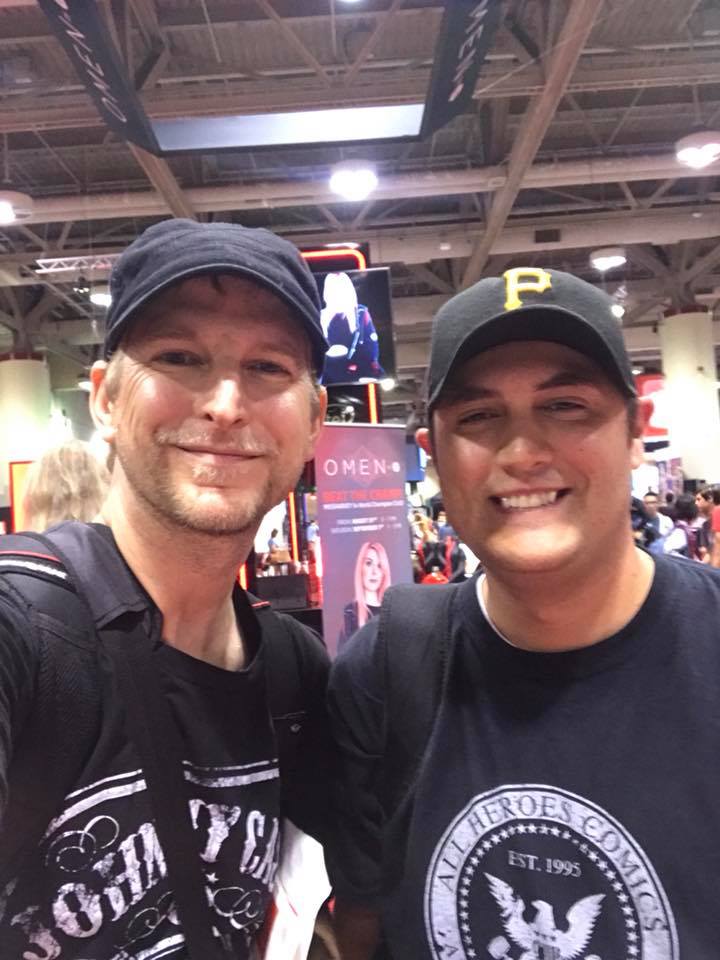 cgc comics fan ian rex mcneill and andrew r, admin, blogger,  at fan expo
J'Son R'be, cgc comics fan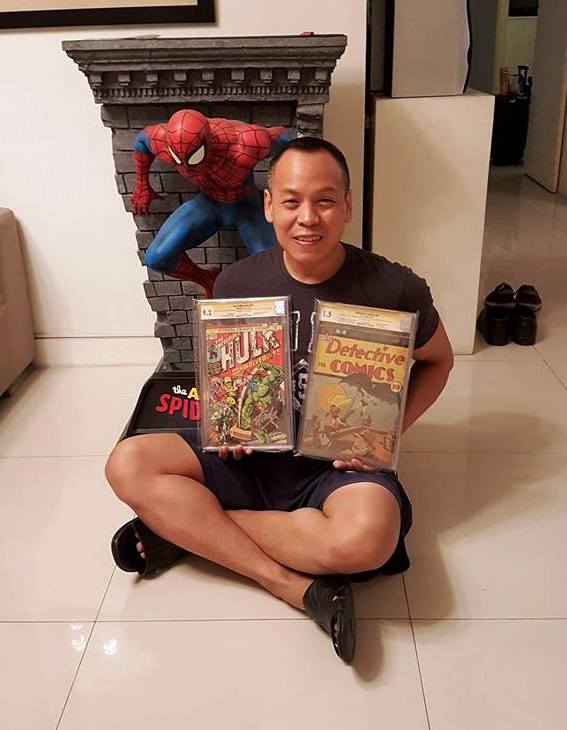 Carlos Delfin Chua Wenceslao, CGC Comics Fan
rick whitelock, cgc comics fan
Nicholas Mogavero, CGC Fan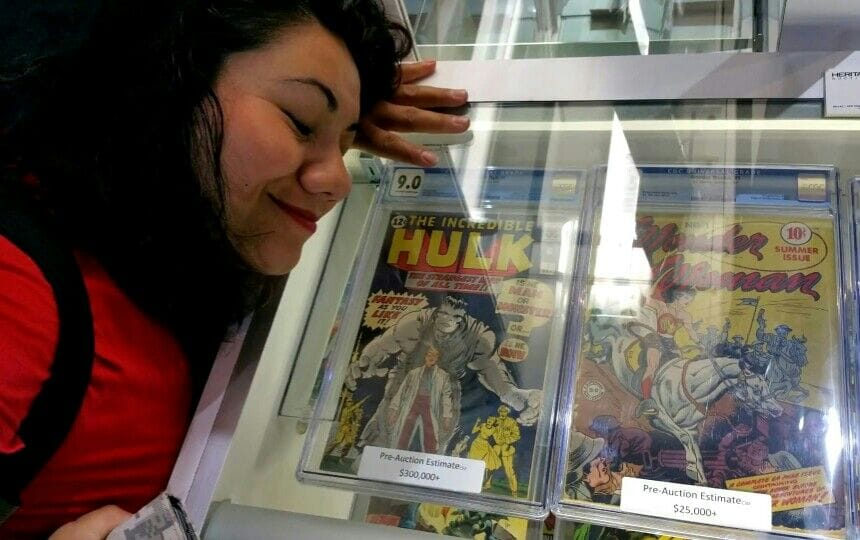 yuri e casco cgc comics blog fan
J'Son Rbe, CGC Comics Fan Holding A Signed Classic
jeff berg, cgc comics fan, cgc contest winner, photo by cgc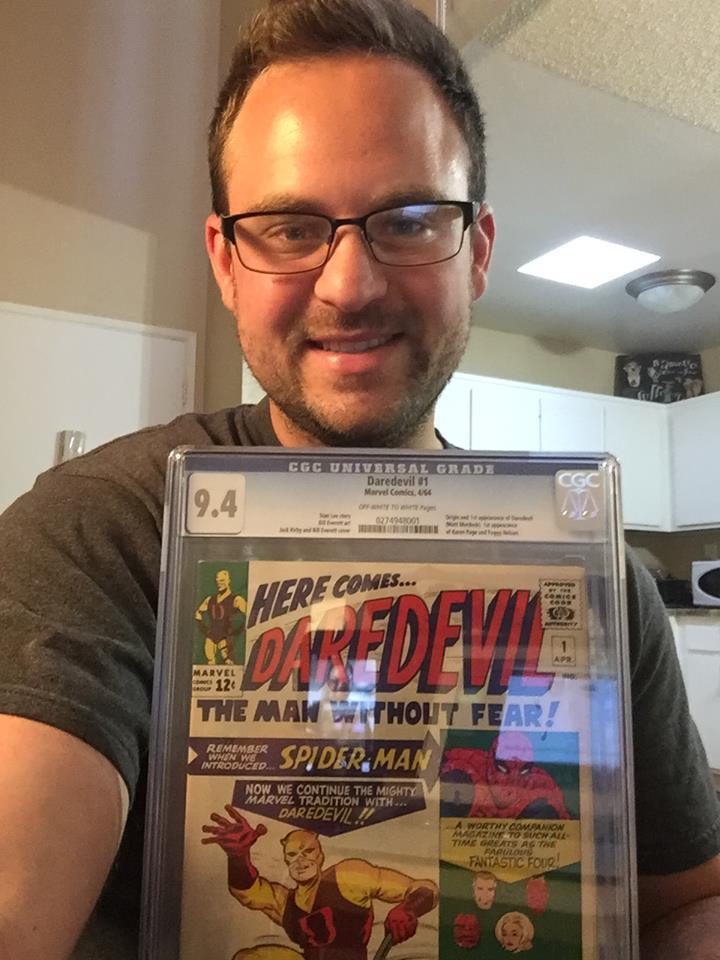 ryan ullman, cgc comics fans
ketan petal, cgc comics fan, cgc witness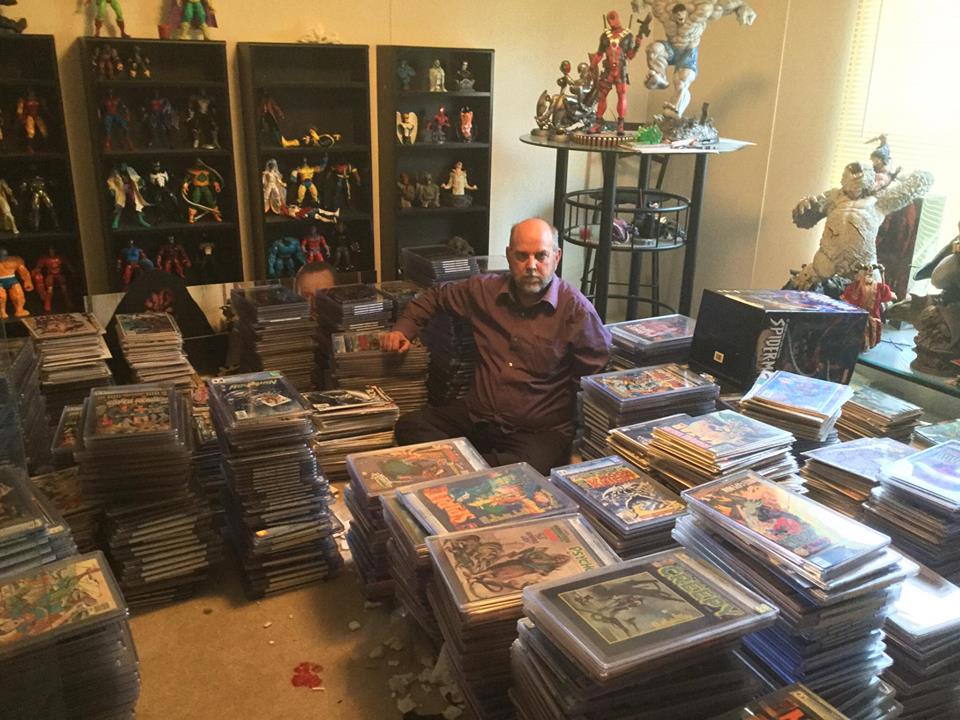 tj watson, cgc magazine king, cgc comics fan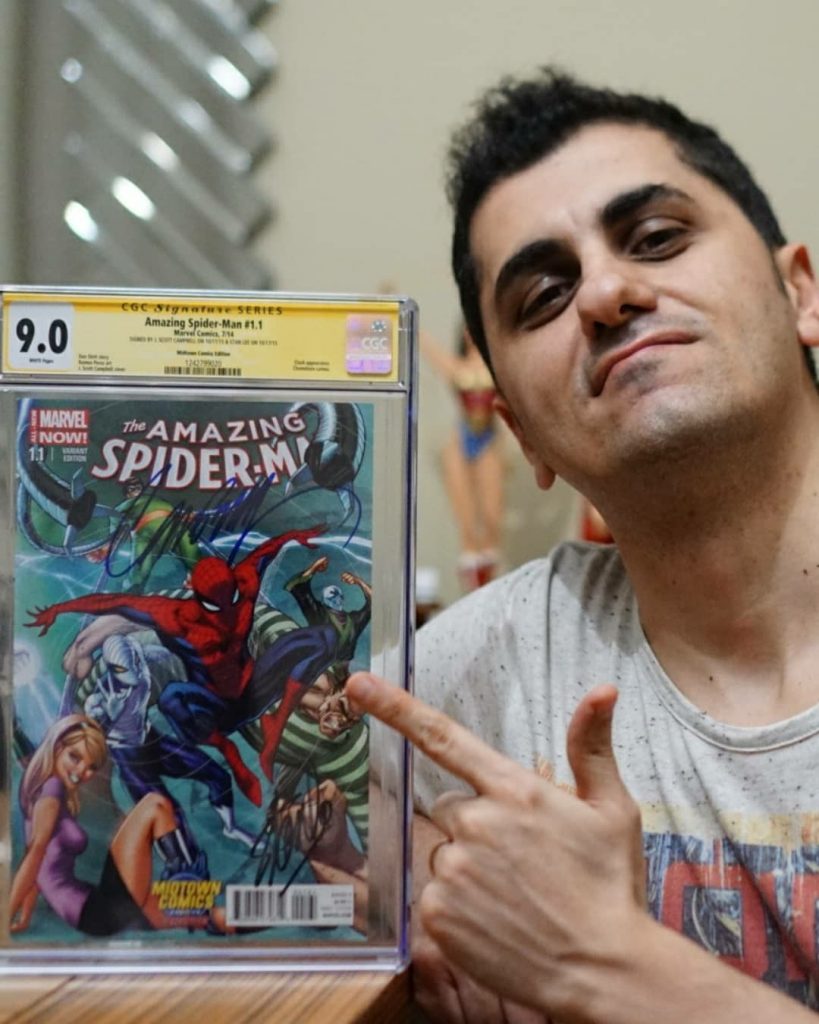 cgc comics fan, berk sancar

mark christopher abia babon, cgc comics fan, cgc facebook group admin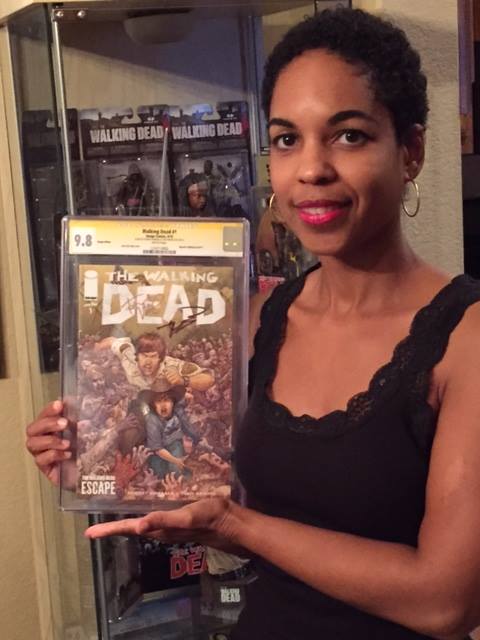 chanta jefferson rand, cgc comics fan, contest winner, photo by cgc comics blog andrew r Paradise Comics
CGC Comics Fan, Ebay Brian from Paradise Comics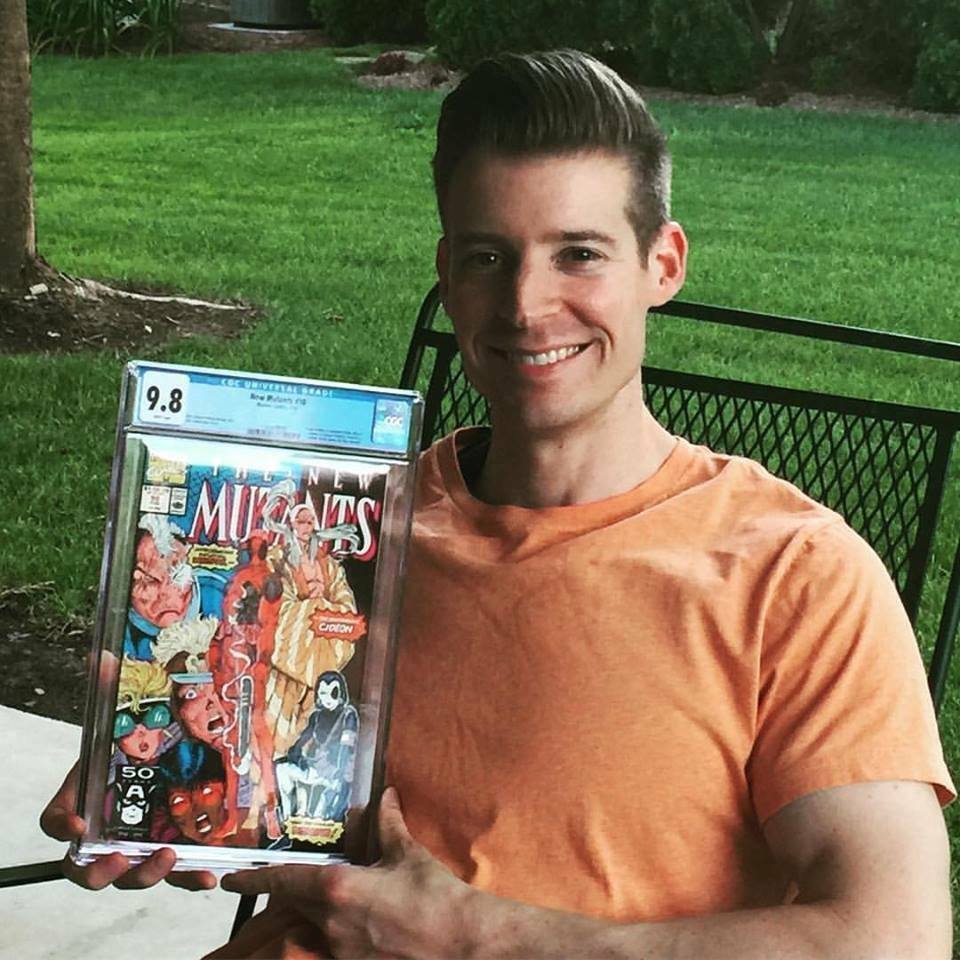 cgc comics fans Jim Hahn

Angela K, CGC Comics Fan
Trent Clarno, CGC comics Fan, cool selfie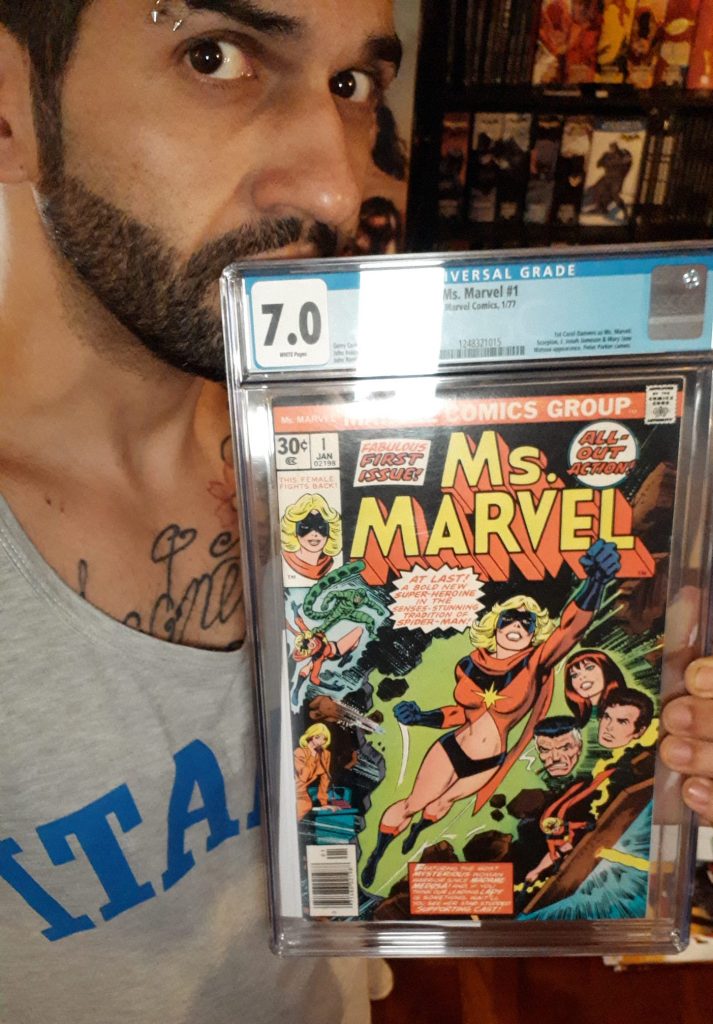 cgc comics fan andrea cimmino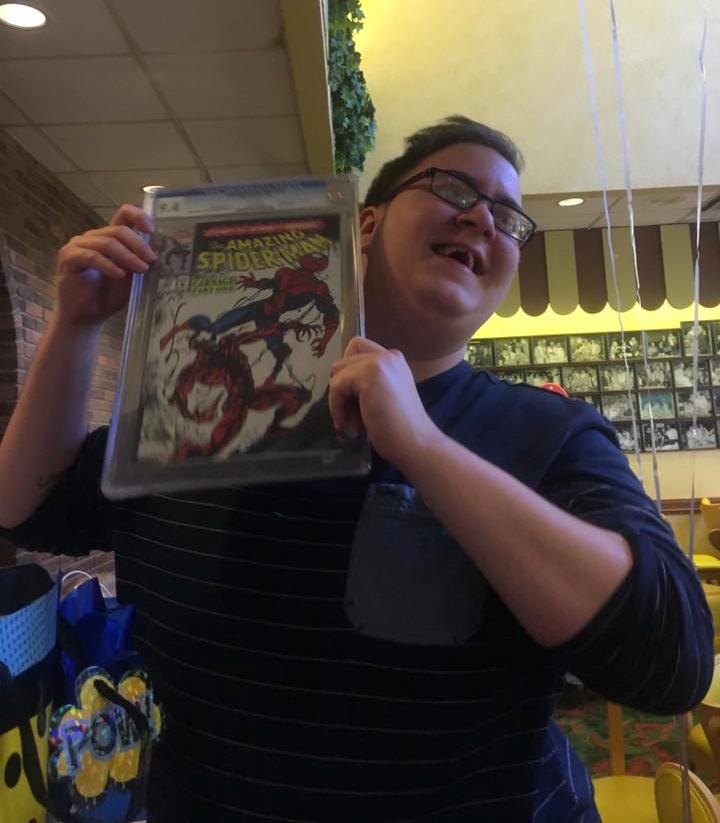 ALEX GRUBER, CGC COMICS FAN, here is an outake courtesy of tj watson
Comics Guaranty
From Wikipedia, the free encyclopedia
Certified Guaranty Company, also known as CGC, is a Sarasota, Florida comic book grading service. CGC is an independent member of the Certified Collectibles Group of companies. It is the first independent and impartial third party grading service for comic books.
The company was launched in early 2000 and has since gone on to become a notable part of the comic book collecting community. CGC's current President, Mark Haspel (as of July 2008), is also the company's primary grader.[2]
Process
Comic books are sent to CGC for grading and encapsulation either directly by the owner through CGC's website or through an authorized dealer. People sending in comics themselves can get a 10% discount from CGC by using the "Internet Partners" links on their submission page. Comics may also be submitted to the company from an individual who signs up for one of their two membership options, associate or premium, and pays an annual membership fee. A person does not need to be a member of anything CGC-related to send books in, nor is a comic dealer middleman required to submit books. The company also accepts submissions in person by sending representatives to several comic book conventions.[3] Upon receipt, the comics are inspected by 1 pre-grader for obvious defects (missing pages, etc.) and are then graded by 3 graders in a temperature- and humidity-controlled environment.[4] The grades are not averaged together, the Head Grader determines the final grade. So for example, if 2 graders rated a book at 7.0 and the Head Grader decided it was a 7.5, the book is a 7.5. The graders look for damage and signs of restoration. The comic books are then graded on a scale from 0.5 to 10.[5] These numbers correspond with more traditional descriptive grades such as "very fine", "near mint", and "mint", with the higher numbers indicating a better grade.[6]
In addition to the numeric grade, CGC also uses color-coded labels to categorize comics:[7]
Grading Label colors and Descriptions
Label
Description
Universal (blue)
a standard comic book
Universal (blue) No Grade (NG)
a comic book that is in such bad shape that CGC will not give it a grade, only verify that it is an actual original comic book. CGC will slab pages of a comic book in this manner.
Conserved (blue/purple)
a book that has specific repairs done to improve the structural integrity and long-term preservation. These repairs include tear seals, support, staple replacement, piece reattachment and certain kinds of cleaning.
Restored (purple)
a book that has evidence of restoration, either amateur (A) or professional (P), combined with the descriptors slight (S), moderate (M), or extensive (E)
Qualified (green)
a book with a significant defect that needs specific description or one with an unauthenticated signature
For example, an otherwise "near mint" condition book with a 4-inch back cover tear would be given a Qualified grade of "9.0, back cover 4-inch tear."
Signature Series (yellow)
a book signed by someone of significance to the comic, as witnessed by an employee of CGC, and the signature certified as authentic.
Signature Series Restored (yellow/purple)
a book with a signature that has been authenticated, and is showing evidence of restoration
Modern (red)
No longer in use, originally used to distinguish modern comics *CGC will accept receipt of previously "RED" labeled books to be encapsulated in a new container and labeled with a blue label at the same grade.
Wizard First (red and white)
No longer in use, originally used by CGC/Wizard Magazine as a new type of slabbed collectible. Only 3 grades were given to comics submitted by Wizard directly to CGC: 9.0, 9.5, and 10.0. This is the only time CGC has ever used the grade "9.5".
After grading, the comics are placed in an inner well – a sealed sleeve of Barex, a highly gas-impermeable plastic polymer.[8] Then, the comics are sonically sealed in a hard plastic, tamper-evident holder. This process is often referred to in comics jargon as "slabbing". A label is affixed at the top indicating the title, date, grade, page quality, and any notes, such as notable creators. Books which would be damaged by encapsulation are returned without this process. [9]
Purpose of grading services
Prior to advent of CGC grading and authentication services, collectors, buyers, and sellers were at the mercy of the marketplace. There was a clear possibility of a conflict of interest as a seller would benefit from exaggeration of the condition to inflate the value and thus increase profits. Likewise a buyer could dispute the condition of a book with the intention of purchasing at a lower price. Restored books are another matter of debate as it can be considered misleading and an attempt to ruse a potential buyer of a comic not to disclose any restoration efforts. Authenticity of a signed book is another issue that can arise in comics collecting. A signed book has the potential to be valued more than the same book in equal condition. CGC's primary service is to provide a reliable, consistent, and non-partial comic books grading and authentication, which can greatly mitigate all these challenges and pitfalls that are inherent with comic book collecting.[10]
Grading
Condition is a significant factor in the valuation of a comic book. An example is Action Comics #1 #1, the first published appearance of Superman. In 2010, 2 copies sold on the comic book auction website comicconnect.com for record prices. One copy was CGC graded 8.0 and sold for $1 million USD.[11] The second book at a later auction, a copy CGC graded at 8.5 sold for a record-setting $1.5 million, the most ever paid up to that time for a comic book.[12][13] A 9.0-rated version sold at a 2014 auction for $3.2 million.[14] So with CGC's ability to provide a grading service as a neutral third party from a transaction, this created a degree of impartiality that did not exist before. This has shown that there is a demand for graded books as consistently these books have set sales records.
Identifying restoration and counterfeits
For highly valued comics, a higher grade can result in a price difference of thousands of dollars. Similarly, a comic book marked by CGC with the purple "Restored" label (known by collectors as the "purple label of death")[4] Similar as with other collectible markets such as classic cars, restoration, and even counterfeiting can at times be a problem. Counterfeit comics pose a problem as someone could be paying a high price for something that is essentially worthless. A part of CGC's service is to identify the authenticity of a comic. One of the first steps CGC takes upon receipt of a book is a pre-grader makes determinations if a book has been restored. Generally an original book will be of more value than a restored book. CGC labels a comic book it has identified as restored with a purple label. Another grade that CGC implemented in 2008 is a NG or no-grade label, that identifies a comic missing cover or an authentic piece/page of a comic that has been authenticated. Authentication is part of the grading process to determine if a submitted book is genuine and not counterfeit. This is another valuable service as a good counterfeit can be hard to detect even by a trained eye.
can suffer a significant price reduction.